We no longer supply buckets for picking but we do supply our customers with plastic bags for picking.
LAST DAY OF OUR SEASON WILL BE NOVEMBER 26TH!
STOCK UP ON YOUR VEGETABLES FOR WINTER BEFORE ITS TOO LATE. 
STILL A LARGE VARIETY OF CROPS AVAILABLE!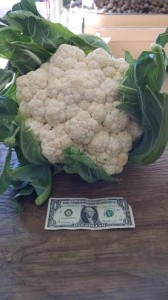 CAULIFLOWER AVAILABLE IN FARM STAND
ONLY $1.99 PER HEAD
NEW FALL HOURS:
***WEATHER PERMITTING***
 MONDAY-FRIDAY: 8AM- 6PM
SATURDAY & SUNDAY: 8AM- 5PM
HOLIDAYS: 8AM- 5PM
***starting Nov 3rd: 8AM- 4PM everyday***
BRING THE FAMILY TO OUR PUMPKIN PATCH TO PICK PUMPKINS WITH CHARLIE BROWN AND THE GANG!!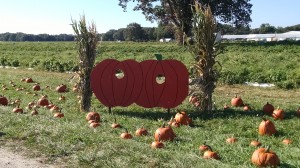 GET IN THE FALL SPIRIT WITH BEAUTIFUL MUMS, PUMPKINS, CORN STALKS, HAY BALES, & DECORATIVE GOURDS!!!
WE ALSO HAVE CHEESE PUMPKINS, HUBBARD SQUASH, FALL SQUASH (ACORN, BUTTERNUT & SPAGHETTI) AND MORE!!
****DEER CORN AVAILABLE****
$8.00 BAG
NOW PICKING:
***subject to change***
MUSTARDS, TURNIPS, COLLARDS, KALE, RAPE
SQUASH
BROCCOLI
SPINACH
CILANTRO
RUTABAGAS
PUMPKINS
ONIONS
CABBAGE
STRING/WAX/FLAT BEANS
 SWISSCHARD
WHITE POTATOES
SWEET POTATOES
KOHLRABI
BEETS
BITTERBALLS
KITTLEY
GARDEN EGGS
TOMATOES
PEPPERS
(Bells, fryers, regular hots, & jamacian habanero hots)
LIMABEANS
BUTTERBEANS
***CALL TO CONFIRM AVAILABLE CROPS AND INFO ON UPCOMING CROPS***
CHILDREN WELCOME UNDER ADULT SUPERVISION
ONE ADULT FOR EVERY FIVE CHILDREN
WE ACCEPT VISA, MASTERCARD, DISCOVER, DEBIT CARDS, CASH, EBT FOOD CARDS &

NJ

WIC CHECKS